Affiliate Disclosure: We may earn commissions from purchases made through links in this post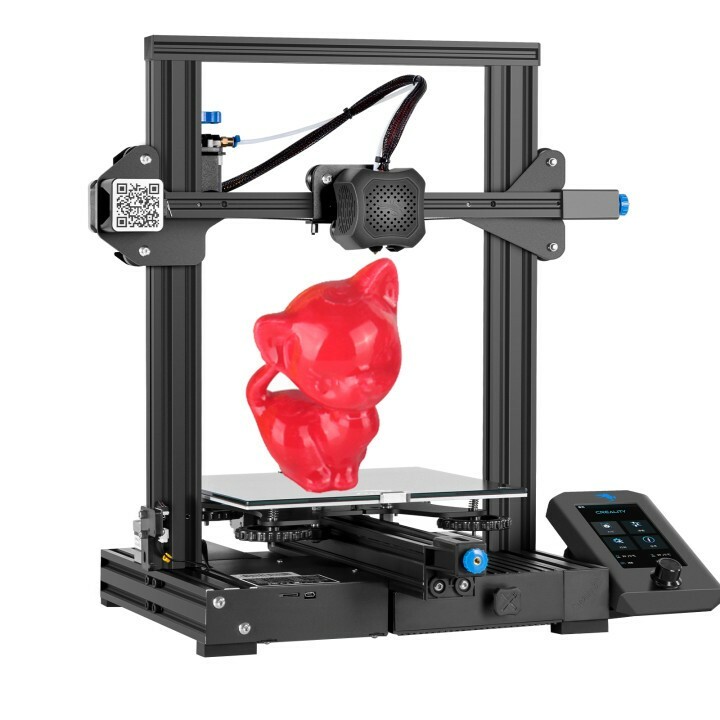 Ender-3V2 3D Printer DIY Creative Upgrade Physical Printing
Features:
Mute motherboard: The use of silent TMC2208 stepping driver motherboard can ensure smooth movement below 50dB, and no noise during printing.

Safe power supply: Ender-3V2 has a UL-certified power supply that protects the printer from accidental power surges that can heat the hot bed to 110°C within 5 minutes.

Resume printing function: After power failure or filament breakage, the machine can resume printing automatically. Equipped with a new Meanwell power supply, which can provide a stable and consistent power supply to achieve the best performance.

Emery glass platform: The emery glass platform enables the hot bed to heat up faster and better adhere to the ink. It has super smoothness even on the first layer.

Leveling nut: easy to operate, save your time and improve efficiency, hot bed leveling becomes easier and more precise.
parameter:
Product model: Ender-3V2

Product weight: 9600g/21.3lb

Product size: 47.5x 47x62cm/18.5×18.5×24.4in

Packing size: 57x38x20.5cm/22.44×14.96×8.07in

Printing size: 22x22x25Cm/8.66×8.66×9.84in

Printing method: online or SD card offline

Supported operating system: MAC / WindowsXP / 7/8/10

Molding technology: FDM fused deposition molding

Power requirements: rated voltage 110V

Hotbed temperature: ≤100°C

Software: Simplify 3d / Cura



Packing Include:
1x3D printer

1X silent motherboard

1X Carbon Crystal Glass

1X belt tensioner

1X English color screen

1X machine comes with tool storage box

1X convenient rotary button feeding
Ender-3V2 3D Printer DIY Creative Upgrade Physical Printing