Affiliate Disclosure: We may earn commissions from purchases made through links in this post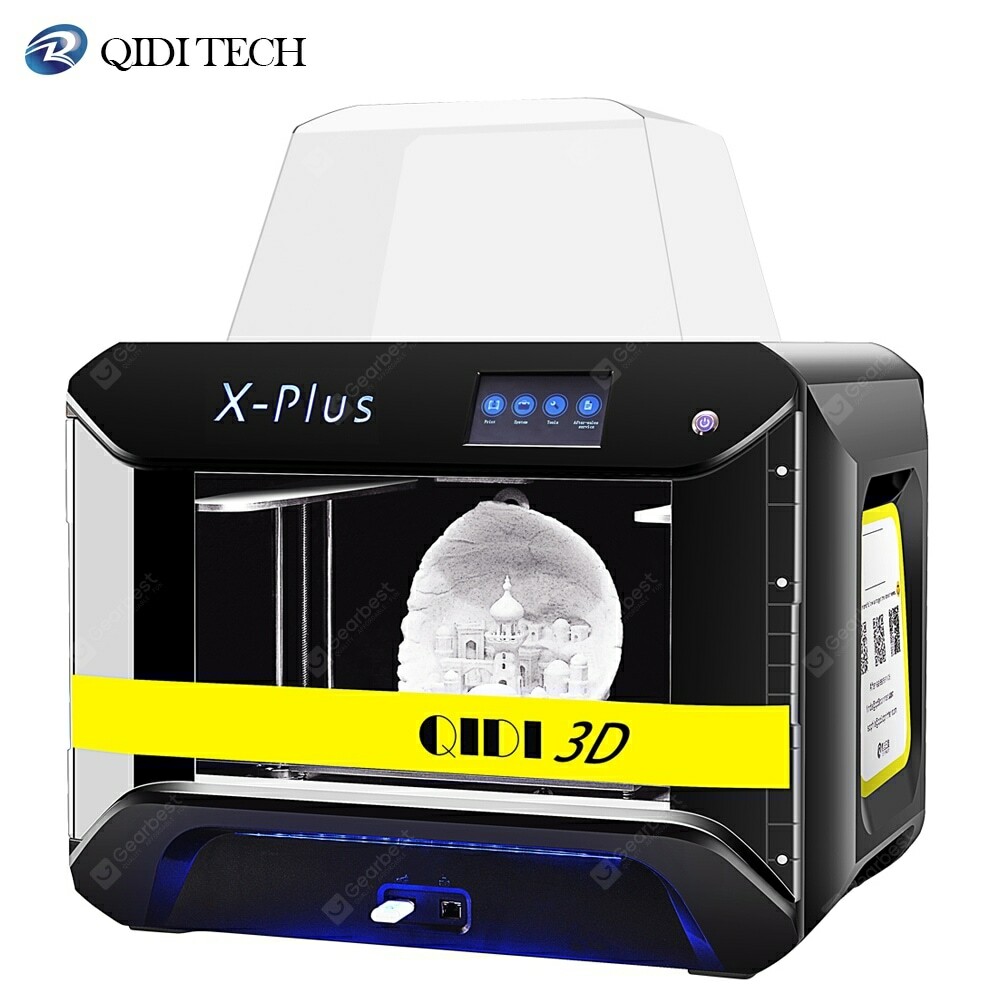 QIDI TECH Large X-Plus Smart Industrial Grade FDM 3D Printer Double Z-Axis,WIFI
QIDI TECH Large X-Plus Intelligent Industrial Grade 3D Printer Double Z-axis Build Bed ,Auto Leveling 5″ Touch Screen WIFI Auir Purification,Noise Reduction.
**Ship from EU warehouse Tax Free 2-7 business days delivery to EU countries only.
** For USA item Ship locally 2-7 business days delivery.
Description:
 
 The QIDI TECH X-plus combines all the features you want in a 3D printer like quiet printing, air purification, Wi-Fi connection, one-button quick leveling, break point printing,etc.
It can print advanced material such as Nylon, Carbon Fiber, PC and be compatible with any brands of 1.75mm filament.
The QIDI TECH X-Plus 3D printer features an efficient, modern design that will look great in your home or office, which makes bringing 3D printing into your workflow easy.
3D Printing is applied to rapid prototyping, architectural scale models & maquettes, 3D printed prosthetics and movie props, etc.
QIDI TECH is suitable for education institutions for hands-on, project-based learning,designers,tinkerers, hobbyists & home users, advanced 3D users in industry, engineering and product development. Which brings tremendous contributions to the development of modern society.
 
 Features:
 
 Printing Size: 270x200x200mm
 Printing Accuracy: 0.05-0.2mm
 Print Speed: 30-150mm/s
 Extruder Temp: 300°C
 Voltage: 110-220V
 Nozzle: 0.4mm
 Software: Qidi Print/Cura/Simplify3D
 Connections: WIFI/LAN/USB Drive
 Material: Carbon Fiber,Nylon,PETG,TPU,PC,ABS,PLA…
 
 Package Included:
 
 1* X-Plus 3D Printer Kit
 
QIDI TECH Large X-Plus Smart Industrial Grade FDM 3D Printer Double Z-Axis,WIFI